Helena Athletic Club (HAC)
HAC is about building positive kids who walk away from our gym with the self-confidence, courage and work ethic to succeed in life.
We are a full-service gymnastics and cheerleading gym serving Helena and the surrounding area from Deer Lodge to Wolf Creek and beyond. We pride ourselves on providing the cleanest, safest and most comfortable sports facility in Helena. No appointment necessary, just stop by to see it all in action!
HAC and Gymtrix is now hiring for school year staff and coaches. Click on the link for a student PDF application. Adult applicants should send a cover letter and resume to office@hacmt.com. Openings include preschool and beginning gymnastics and tumbling classes plus all levels of women's artistic gymnastics. Shifts are mostly weekday evenings 4-8 p.m. with some weekend opportunities.
Open Gym
Summer Open Gym is offered on Wednesday's 5-8 p.m. Ages 10 and under 5-6:30, ages 11 and up 6:30-8 p.m. Cost is $7 and open to non-members with a signed release form. Ten visit punch cards are available for $60.
Pre-School & After School Classes
Excellent options are available through our Tree House Learning Center located at our gym.
Teams
Helena Athletic Club fields both competitive gymnastics and cheerleading teams.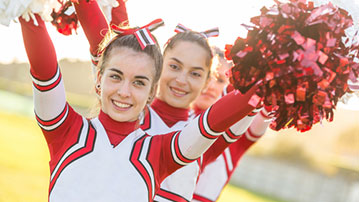 Small Fry Cheerleading is now open for registration!
Open to girls entering 3rd-8th grades, $120 includes a rental uniform and pom-poms plus t-shirt and hair bow to keep. Click here for more info. Register here or email office@hacmt.com.